The Foundation

The Molalla River Education Foundation, Inc. is an independent, non-profit, tax-exempt 501(c)3 organization incorporated in 1996 to enhance the educational opportunities for the Molalla River community.
The Foundation is made up of volunteer parents, business leaders, educators, alumni and other community members who work in an organized manner to ensure high quality educational programs for the community.

The Foundation's Board of Trustees meets regularly to establish spending priorities, make investment decisions and assist the community in their fund raising activities. Anyone interested in serving as a Trustee
should contact the Foundation. The Board of Trustees elects officers at its annual meeting in August.

Although the Foundation works cooperatively with several community organizations, it is a separate legal entity registered with the State of Oregon.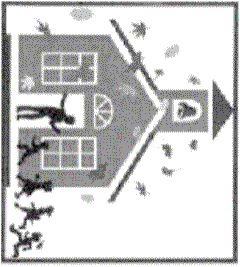 MOLALLA RIVER EDUCATION
FOUNDATION, INC.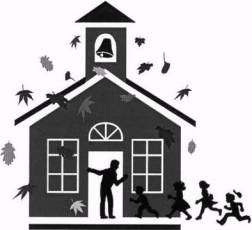 ENRICHING EDUCATION IN OUR COMMUNITY
The Need
As the cost of education increases and the revenues from government sources decrease, it becomes more difficult to provide support for educational opportunities. Tax deductible gifts to a foundation from private individuals and corporate entities are one of the ways to bridge the growing gap between needs and available resources. With your support, Molalla River Education Foundation, Inc. will close this gap.
The Solution
You and your contributions (of funds or time) are the key to our success. What would happen if each family gave an annual $10 tax deductible gift to the Molalla River Education Foundation, Inc.? More than $25,000 could be raised annually to support and enhance educational opportunities. Equally important are volunteers for committees and projects. Won't you consider making a contribution today?
Grants and Scholarships Awarded
In an effort to provide educational enrichment to students in our community, the Foundation has distributed over $6,000 to winners of competitive grants that meet specific needs in our schools. This additional financial boost to educators can make the difference between an average or excellent educational experience for kids.
In addition, over $4,000 has been given in nine college scholarships to graduating seniors who have excelled in their high school studies and will be continuing their education.
The Molalla River Education Foundation is proud to be a contributing part of the community and will continue to solicit funds that will be directed through our nonprofit organization for the sole purpose of enhancing education.
The Activities
Contributions to the Foundation will be used to provide scholarships, enhance existing programs, develop new and innovative programs, and support initiative and creativity.
The Foundation has targeted the following programs and services for its fund raising efforts.
• Scholarships for graduating seniors
• Support for athletics and activities in the schools and community
• Enrichment of the offerings of the public and school libraries
• Support of staff-initiated projects related to instructional improvements, research, or curriculum development
• Acquisition

of equipment

and/or
materials not available through the organizational budgets
• Enhancement of the Community School program
Individuals

may

designate

their contributions for a specific purpose or program.
How to Participate
If you would like to support the activities of the Foundation with a check, please make it payable to the Molalla River Education Foundation and mail to P.O. Box 912, Molalla, Oregon, 97038-0912. The Foundation is a non-profit 501(c)3 charitable organization under the federal tax code, and your contribution is fully tax deductible.
You are also invited to join the Foundation's Donor Club by making a contribution; such as:
•

$500 a Founder
•

$100 a Benefactor
•

$50 a Sponsor
•

$25 a Donor
•

$5 a Student
If you become a Founder or Benefactor, you

will

receive

a

certificate

of appreciation suitable for framing. It is also possible for an individual or family to set up an annual scholarship program with a substantial contribution.
To volunteer to help the Foundation, you may contact us at P.O. Box 912 in Molalla. Our board meetings are always open to the public. Please let us know if you are interested in attending.
For immediate information, you may call the Molalla River School District at 503-829-2359 - extension 228.